Noticias
4YFN23 DAY 3: Music, pastry, fashion or energy… innovation is everywhere.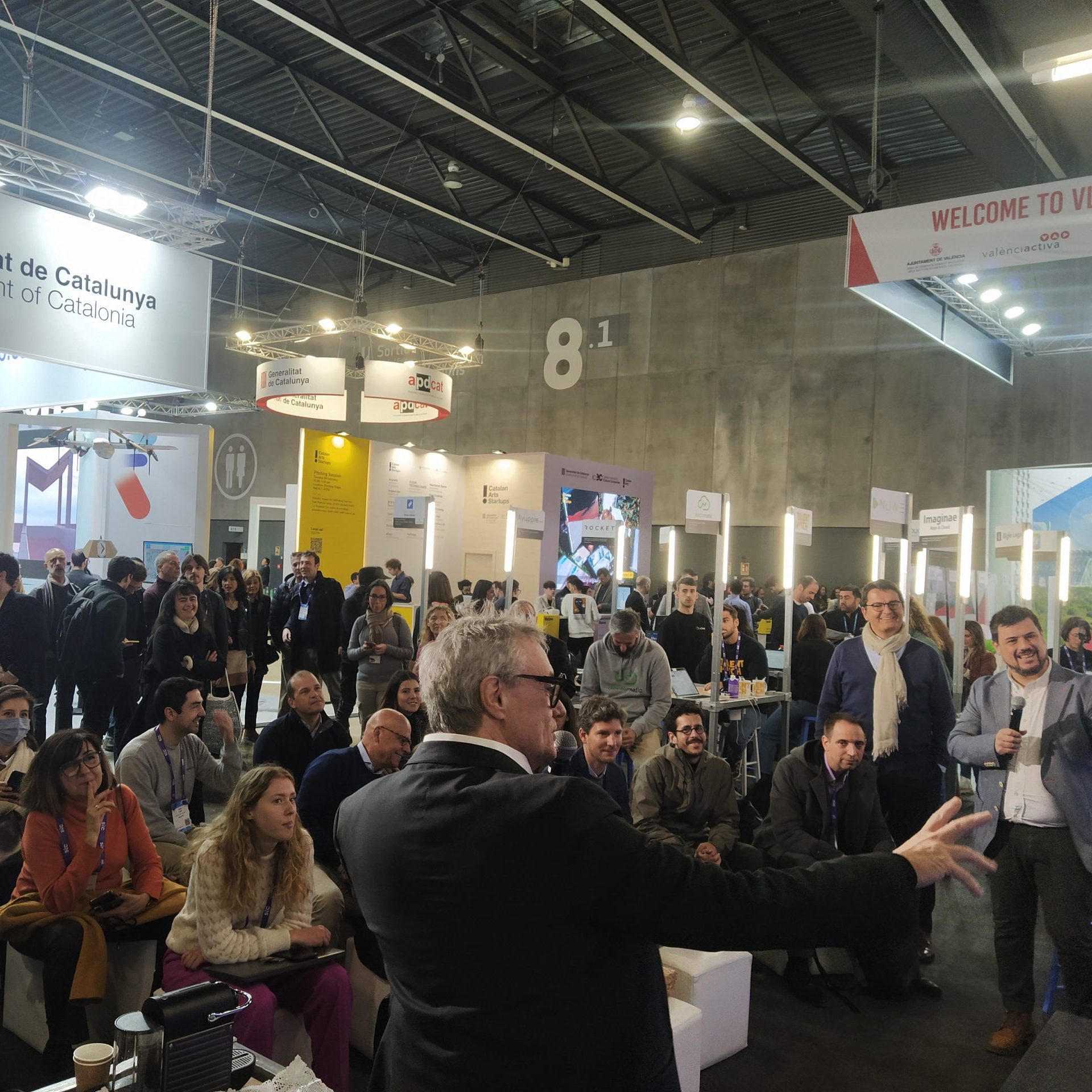 The third day of 4YFN 2023 was the busiest of the event so far. Tech Barcelona's stand was visited by master pastry chef Christian Escribà, Mango start-up accelerator, technology companies such as Holaluz and Oracle Netsuite, and Barcelona Music Tech Hub. After all, innovation is in all sectors and works with a multitude of technologies.
4YFN Awards
Payflow, a startup that offers services for flexibility in the payment of salaries (and member of Tech Barcelona), is the winner of the 4YFN23 Award. Congratulations!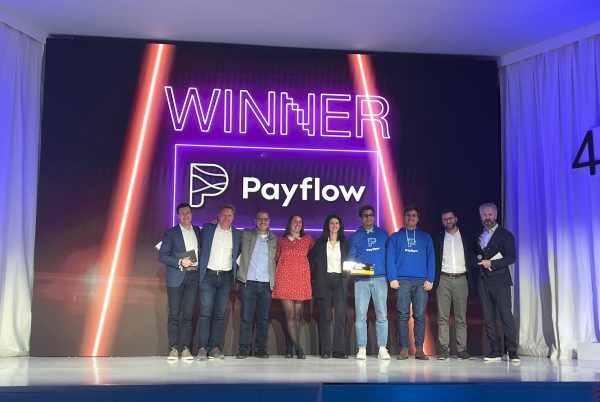 Parity and diversity: challenges and actions in the tech sector
In 2007, McKinsey published a famous study entitled "Woman Matter" in which it already confirmed that companies perform better when they have more women in management positions. Sixteen years later, we are still wondering why we are so far from parity. Mar Galtés, Corporate Development Director at Tech Barcelona, moderated a round table to discuss the issue together with Gemma Beltrán, Director of Technology Companies-Investors at CaixaBank DayOne; Judit Camargo, founder of Roka Furadada; Carolina Pinart, Head of R&D Information Technology at Nestlé; and Guillem Llacuna, co-founder of Talent Match. A link to the session will be available shortly.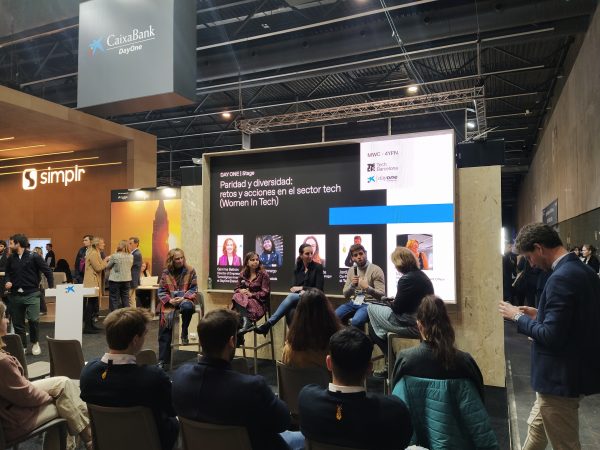 Escribà: Tradition, Creativity and Innovation
From five-metre-high cakes to chocolates with QR codes. Escribà, one of Barcelona's most traditional patisseries, talked about developing creativity and innovation in his business to remain at the cutting edge and disruptive. Experienced master pastry chef Christian Escribà has many stories to tell.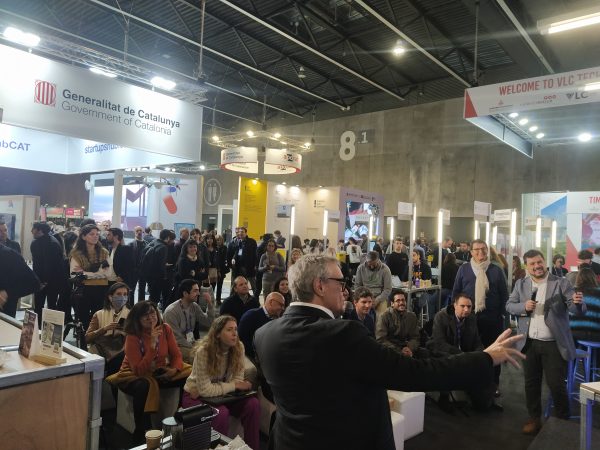 Mango Startup Studio: Success stories
Mango's startup accelerator has shared the stage with Payflow and Recovo (buys and sells surplus textiles for reuse), two startups participating in the Mango Startup Studio programme.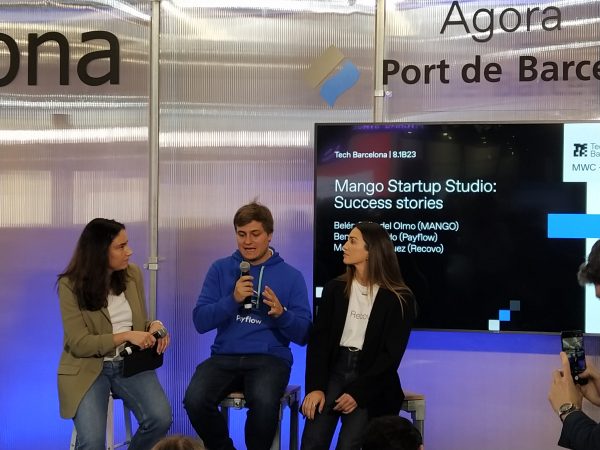 Digitalisation and growth: challenges and keys to success for scaling up your business
Oracle Netsuite, an American company specialised in cloud solutions, has presented together with Holaluz the case of success in the digitalisation process of the energy company.
Pitch: Creative Solutions to challenges & Ports 4.0. Funds for startups and entrepreneurs
Port of Barcelona has created the necessary structures to support and develop new innovative solutions for the logistics and port sector. From autonomous transport vehicles to IoT applications to track devices in real time. It is also involved in Ports 4.0, the innovation fund for start-ups promoted by Puertos del Estado.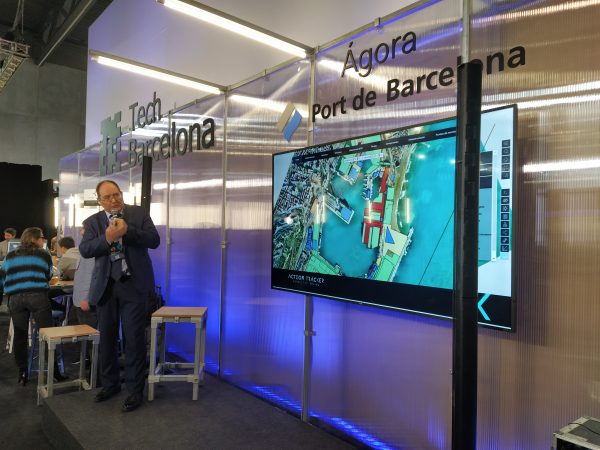 Musictech. New thriving ecosystem
Tech Barcelona is committed, together with Sónar, to the Barcelona Music Tech Hub, a project that seeks to create a suitable environment for the music sector to grow through technology.
Tech Barcelona Pitching Session III
Third and final pitch round. Those Tech Barcelona members who have not been able to present their company to the 4YFN audience will be able to do so at the next Afterwork in March.