Noticias
4YFN23 DAY 2: The most innovative startup in Catalonia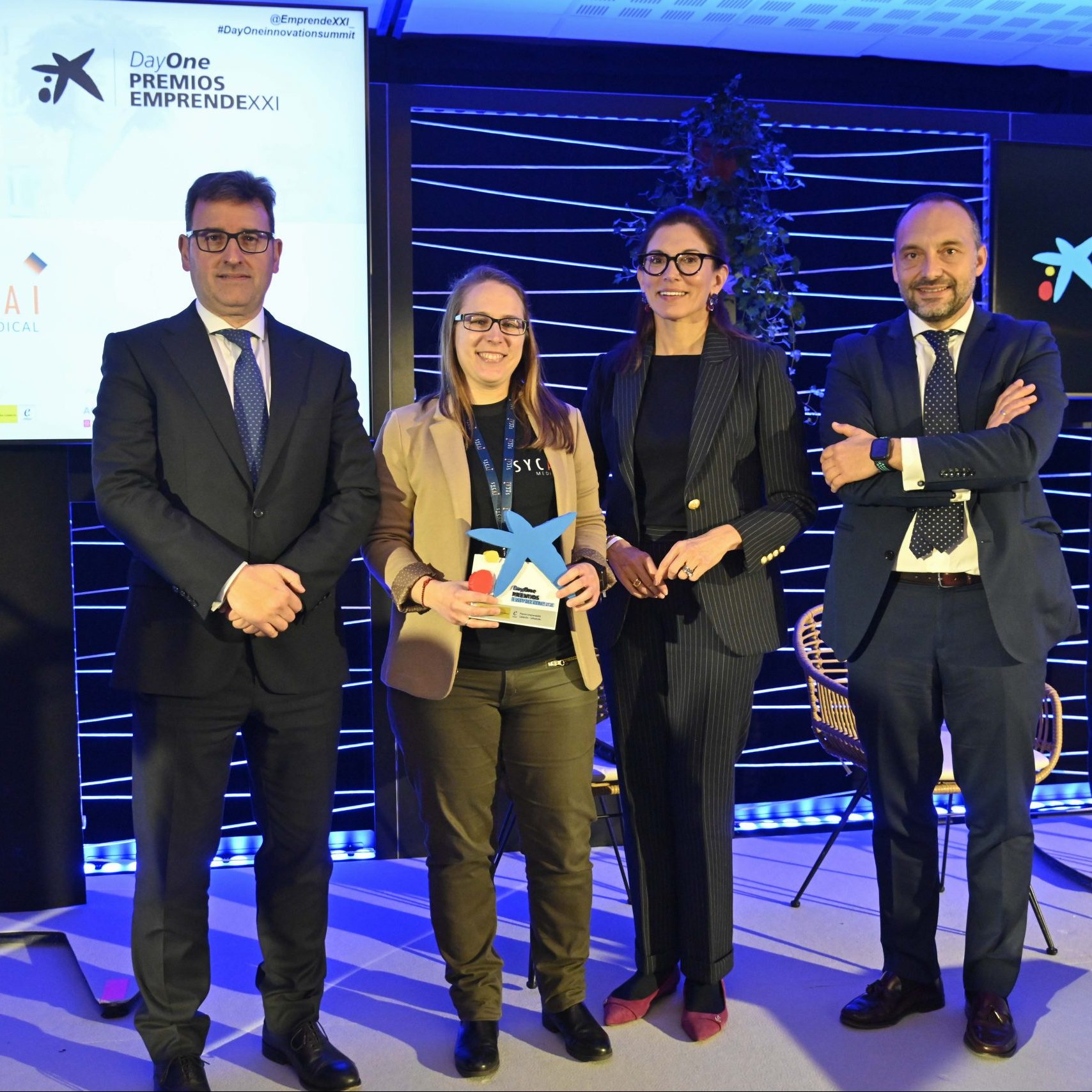 Full stands and aisles, informal meetings on stools, sofas and beanbags, and plenty of content on sectors as heterogeneous as e-commerce, the marine economy or health, but all sharing an interest in technology. The second day of 4YFN 2023 was buzzing with energy, so we recap some of the highlights below.
Premis EmprènXXI
Sycai Medical has won the award for the most innovative startup in Catalonia at the EmprènXXI awards, promoted by Caixabank through DayOne and the support of Tech Barcelona, ACCIÓ, Barcelona Activa and ENISA. The startup has developed a medical assistant that helps radiologists detect cystic lesions in the pancreas, thanks to artificial intelligence that facilitates diagnosis and predicts the likelihood that these lesions are malignant. Tech Barcelona also congratulates Nuwe, Rever, Haddock, Nimble Diagnostics and SolarMente as award finalists.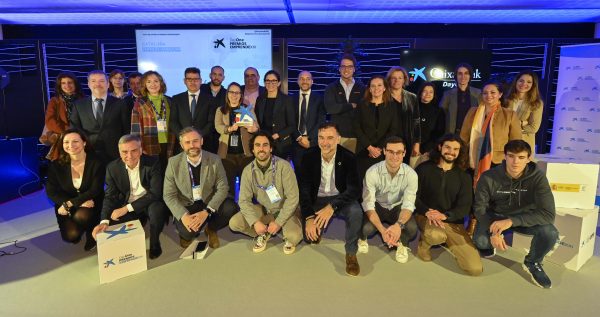 Institutional visit
Miquel Martí, CEO of Tech Barcelona, and Mar Galtés, Corporate Development Director of Tech Barcelona, has received a delegation led by the Honourable Mr. Roger Torrent, Minister for Business and Labour, and Albert Castellanos, General Secretary of Business and Labour and CEO of ACCIÓ.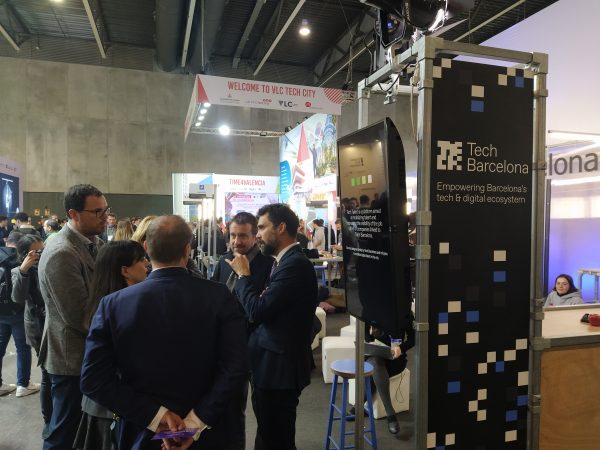 Key e-commerce insights: a glimpse from Nestlé and Unilever
Nestlé and Unilever, Tech Barcelona Global Partners, talked about their respective e-commerce strategies, the importance of rethinking internal structures to innovate and the rise of e-retail media.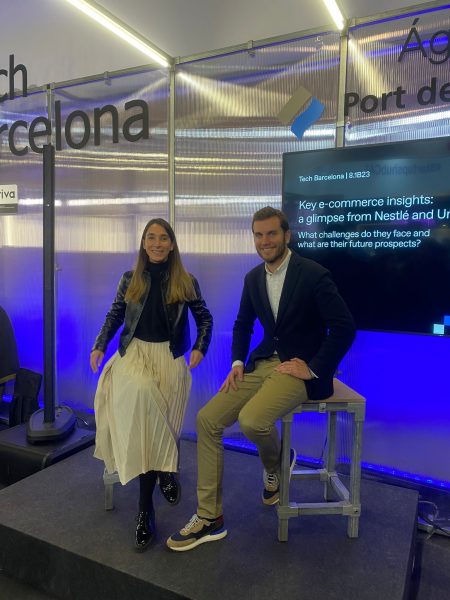 Biocat – Health & Life Sciences Startups
It showcases the power of the health and life sciences sector with the presentation of some of its startups. As last year, the images speak for themselves and demonstrate the interest in healthtech and digital health projects among the congress audience.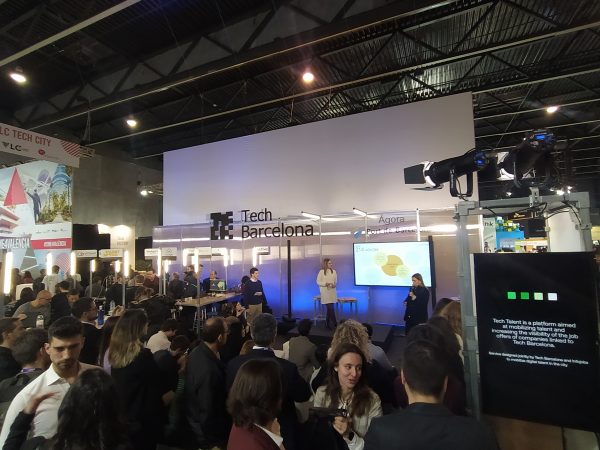 Fundació BCN Port Innovation Business Case & Pitch Blue-up
Technology related to the sea and ports is a recurring theme at Barcelona's Agora Port, featuring a session led by the BCN Port Innovation foundation and another dedicated to growing blue economy startups. The America's World Cup, the world's largest nautical event, is approaching, and the city is ready to host it.
APB y KH-7 Dakar Business Case

And we are also talking about hydrogen-powered vehicles at Dakar. At Tech Barcelona's stand (Hall 8.1 Stand 8.1B23) we welcome all kinds of sustainable technology projects and solutions.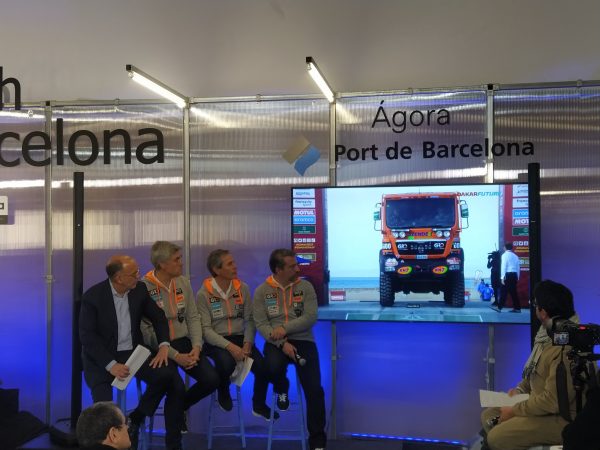 Tech Barcelona Pitching Session II
Second round of pitches for Tech Barcelona members. Tomorrow more 😉