2 March 2022
4YFN
TB news
Noticias
4YFN DAY3: The consolidation of the startup ecosystem at MWC
2 March 2022
4YFN
TB news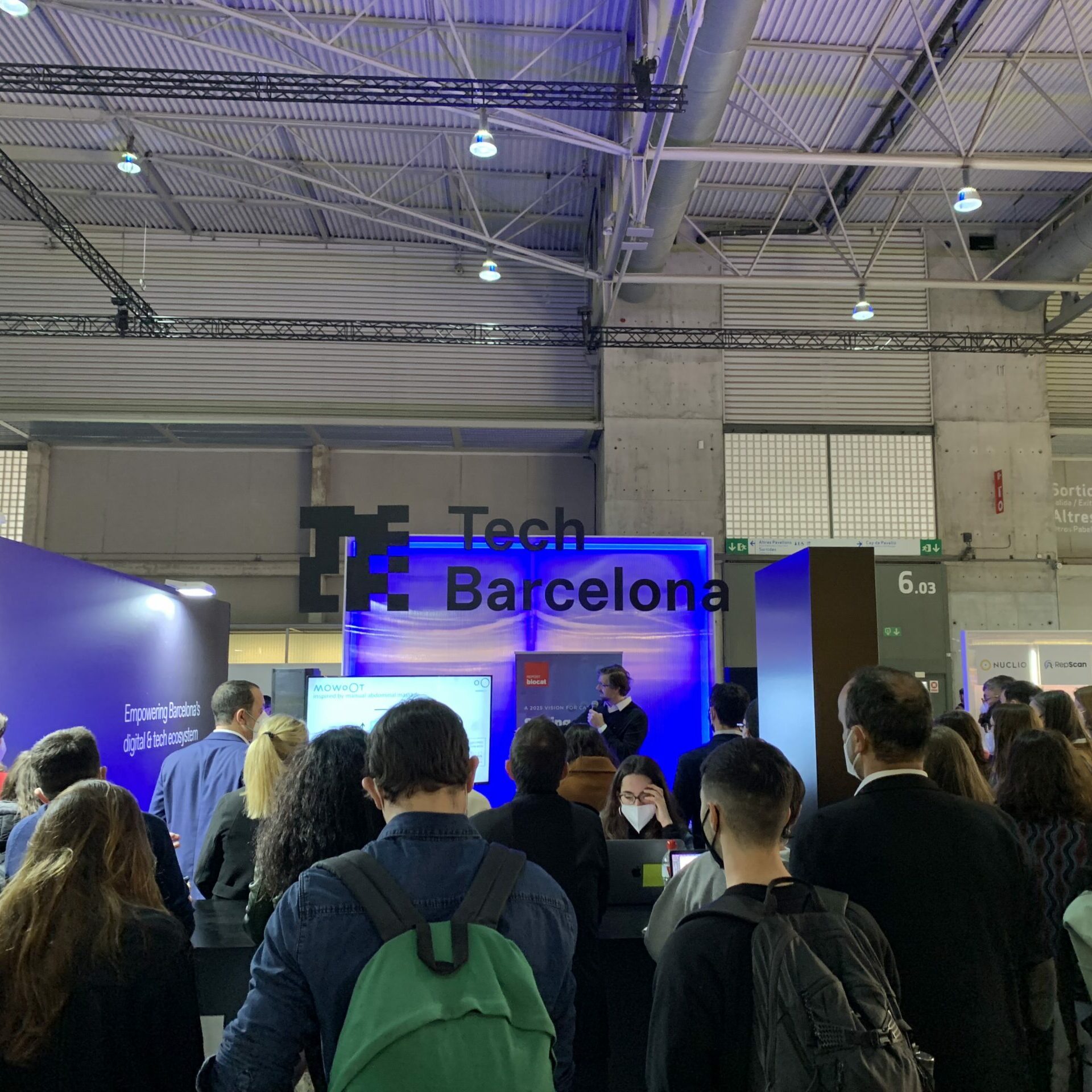 The third day of 4YFN – MWC has reminded us why we are here: to make the ecosystem stronger and stronger and to connect with new companies, projects, organisations… This year's edition of MWC is, without a doubt, the one of the consolidation of startups.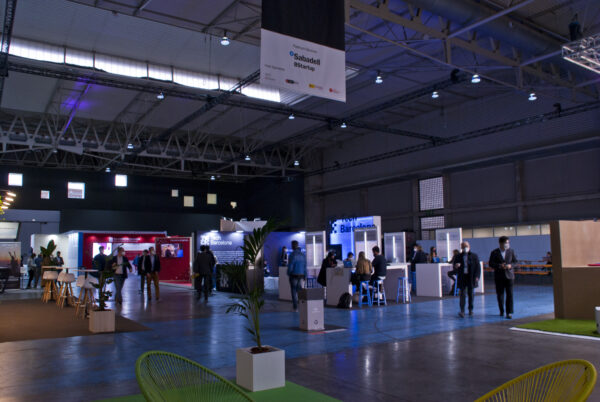 The 16 startups that accompany us are a great focus of attracting interest, but we also make things happen in our space.
10:00 – 11:00 – Ports 4.0: Supporting the future of the Ports
The Port of Barcelona once again gives us the chance to listen to the proposals created by three start-ups. GoClever, which digitalises the physical environment in search of economic benefits, eliminates inefficiencies and optimises operations. SmartEco Reefer presents Improus, which proposes solutions that ensure the correct distribution of refrigerated products. GuideMe, which optimises the flow of cruise ship passengers.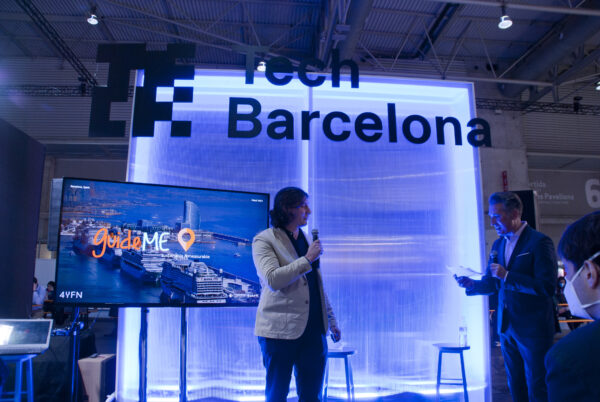 11:00 – 12:30 – Crossing borders: Scaling Swiss Innovation in Big Data, Crypto, and Deeptech
The Swiss Startup Delegation has come to our booth to showcase through 8 startups, the growth of innovation, Big Data, Crypto and Deeptech. The speakers were: Core, a wearable device that uses sensor technology to do real-time analysis of your conditions. Inivation, who specialise in high-performance neuromorphic vision. Synthara, which focuses on delivering AI accelerators for next-generation edge inference applications. Perovskia, who specialise in commercialising digitally printed solar cells. Kido Dynamics, which analyses the mobility patterns of people living in a territory. Relai, the Bitcoin investment application. Biospectal, which uses remote blood pressure measurement systems. Qiio, which offers proven edge-to-cloud solutions with smart cellular connectivity.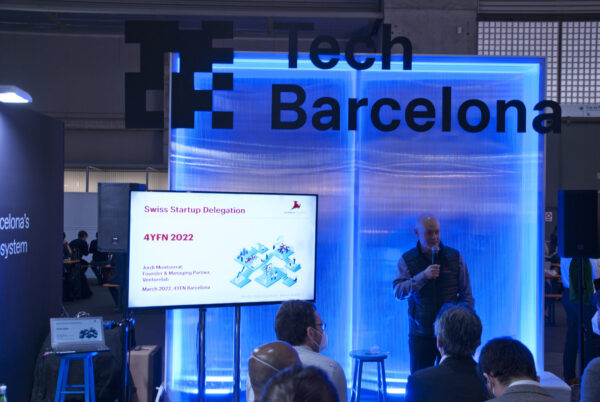 13:00 – 14:00 – 16 HealthTech Startups to Watch in 4YFN 2022
Biocat has prepared two sessions showcasing a total of 16 startups related to the healthcare sector. Mowoot, a medical device that stimulates the large intestine in a non-invasive way. Amelia Virtual Care, which aims to bring virtual reality to mental health professionals. Aortyx aims to provide a new generation of devices to treat vascular diseases. Breaz Medical, providing universal and timely diagnosis to enable life-saving treatments. Methinks AI, focusing on stroke, one of the leading causes of disability worldwide. MiWendo, a low-cost device designed to attach to the tip of a conventional colonoscope to make it more reliable. Top Doctors, which is the international benchmark in private medicine. WIVI Vision, which makes a more accurate diagnosis of eye diseases.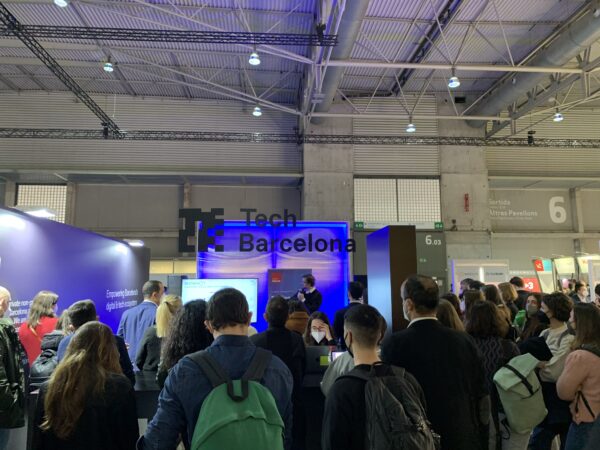 15:30 – 16:30 – 16 HealthTech Startups to Watch in 4YFN 2022
In the second round of talks presented by Biocat we have seen the following startups: ABLE Human Motion, the first lightweight exoskeleton, which restores the ability to walk to people with paralysis. DTI Foundation, which shows great support for regenerative medicine. Health Circuit, which replaces the healthcare system with evidence-based technologies that improve patient outcomes. Heecap is the innovative solution that will maintain patients' diaphragmatic strength through non-invasive stimulation. MJN-Neuro, which creates a comprehensive real-time monitoring system for people with epilepsy. Newborn Solutions, which is developing a technology for tracking infections. Rehub by Dycare, combining technology with medical science.