1 March 2022
4YFN
TB news
Noticias
4YFN DAY2: Ports, Mobility, Corporate venturing… and a lot of networking
1 March 2022
4YFN
TB news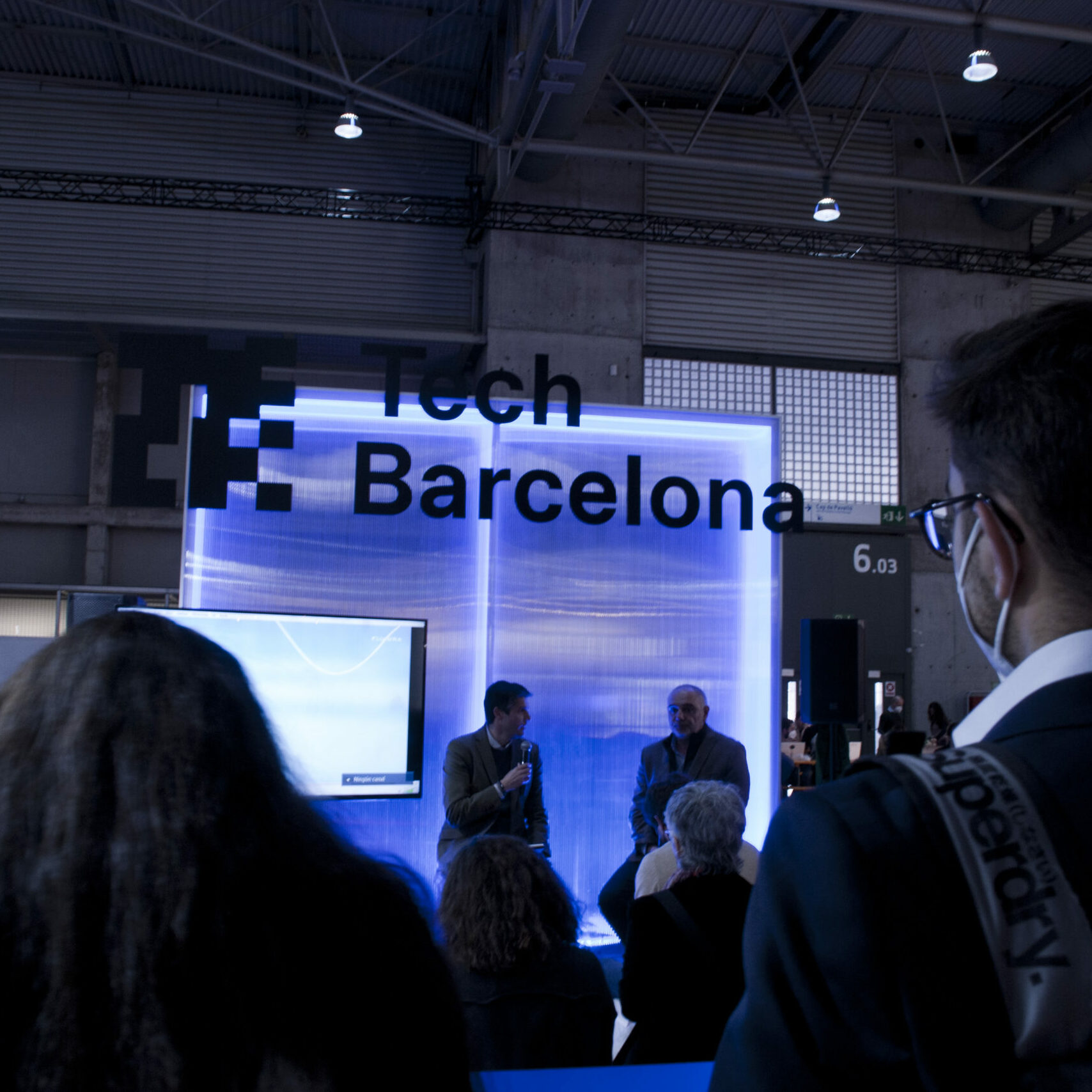 The second day of 4YFN – MWC was once again a success and the Tech Barcelona stand was the place to be for entrepreneurs, corporations, investors, several international delegations, and all those interested in meeting and contacting the main players in the ecosystem.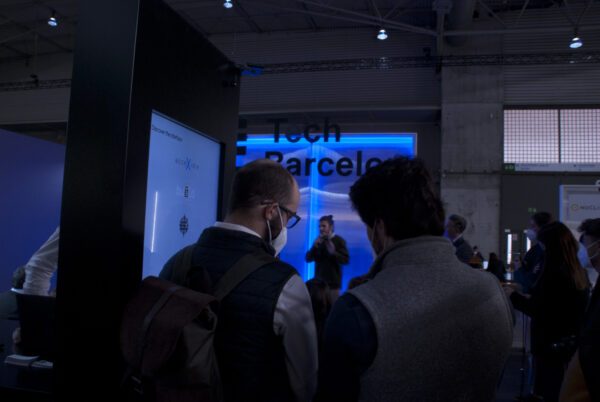 The 16 startups that accompany us are a great focus of attracting interest, but we also make things happen in our space.
10:00 – 11:00 – Ports 4.0: Supporting the future of the Ports
Thanks to Port de Barcelona we met: 3D Port BCN, a company that revalues plastics collected in the seas, oceans and ports); Keep It Moving, a solution to reduce the number of containers that sail to another port without being loaded; Open info API for ports, an open application programming interface that facilitates access to port authority information; Allread, a solution to read and identify any character, anywhere, with any camera; and Action Tracker, information management for decision-making.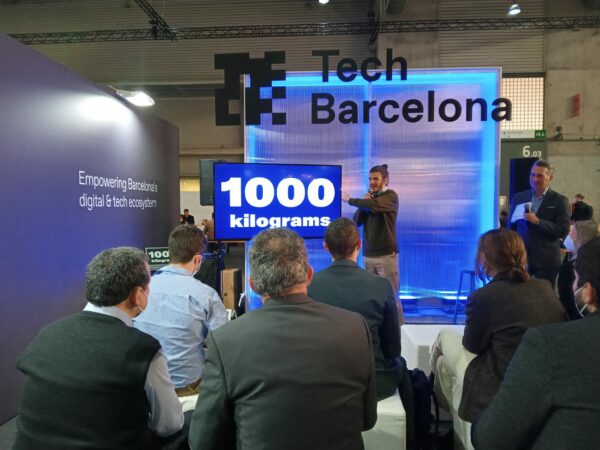 12:00 – 13:00 – How tech companies are shaping te future of mobility
The future and the redesign of cities unquestionably depends on technology and new mobility models, and Barcelona's technology and digital sector has a great opportunity to lead urban transformation solutions. Gerard Sellarès, Area Manager of Dott Spain, Jan Trullàs, Chief Commercial Officer of Cooltra; Illias Allali, Operations Director of Stuart Spain and Paula Serra, Project Manager of Tech Barcelona, discussed the challenges of the new mobility and future scenarios in a round table that took place in the DayOne space of CaixaBank.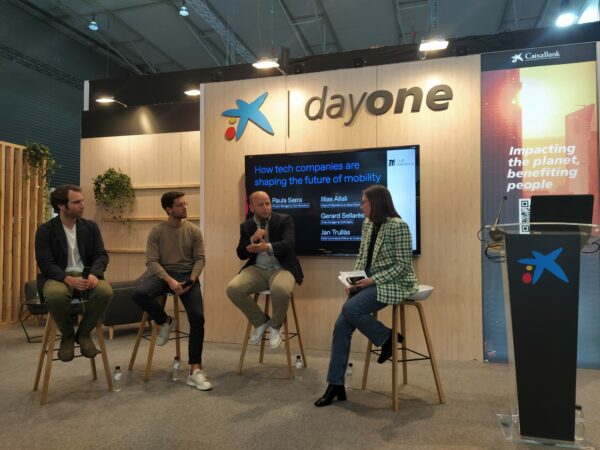 13:00 – 13:30 – Cross-Border Ecommerce: Solutions to make your international business grow, by GoGlobal Ecommerce
Daniel Viniegra, Chief Global Expansion Officer at GoGlobal, presented the opportunities offered by Cross-Border Ecommerce in a growing sector.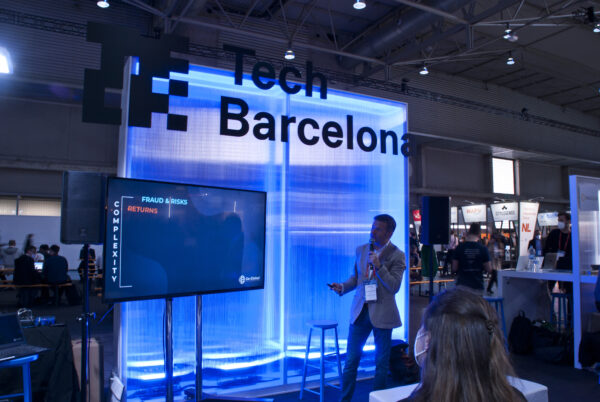 15:30 – 16:30 – A new approach to Corporate Venturing, Roca Salvatella & Fluidra
Roca Salvatella, a consultancy specialising in digital transformation and corporate venturing, and Fluidra, a global manufacturer of pool and wellness equipment, shared their experience in new business models and their vision of the corporate venturing market.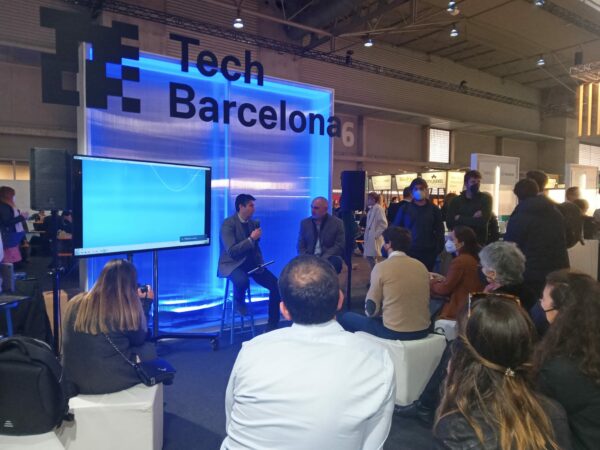 17:00 – 16:40 – Andorra: Small Country with Big Opportunities
Where is Andorra positioned in innovation and what is its commitment to grow in quantity and quality of companies? Andorra is an Institutional Partner of Tech Barcelona, and we held a reception at our stand for Jordi Gallardo, Andorra's Minister of the Presidency, Economy and Enterprise.